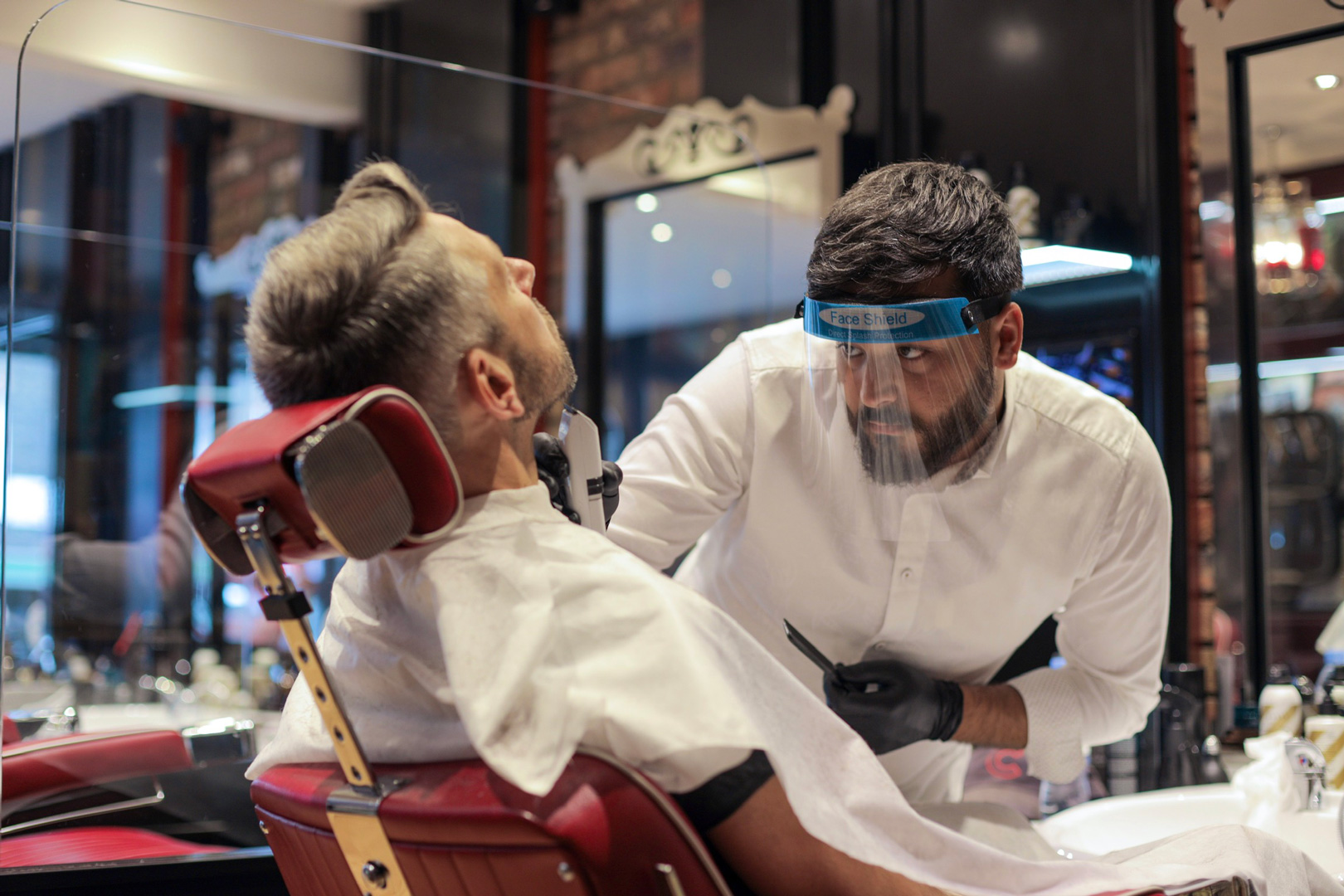 As per the new regulations regarding face coverings being made mandatory from Friday 24th July, Ted wanted to give you some clarifications regarding this new rule, as well as your overall visit at Ted's Grooming Room.
Face coverings will not be mandatory in the context of barbershops and hairdressers, as confirmed by Government Advice, as well as the National Hair and Beauty Federation. This is due to the enhanced hygiene procedures and regulations within Ted's Grooming Room stores, with glass protective screens, face visors being worn at all times and a thorough cleaning regime implemented throughout the day. Of course, you would be more than welcome to wear a face covering during your visit at Ted's Grooming Room if preferred. Surgical face masks are available in each one of Ted's 19 locations.
All of Ted's 19 grooming stores are operating on both walk-in and booking basis. Appointments can be made through Ted's website, via Ted's customer service helpline (0203 397 9966) or across his 19 grooming stores. If you wish to make a walk-in visit to one of the stores, you can simply pop-in and either be seen straight away or within a short wait. Antibacterial gel is available at the entrance and you will be asked for your temperature to be taken.
Please note that to comply with the Track and Trace services, you would have to agree to leave your details (i.e. First name, last name and mobile number) in store for the safety of all clientele and teams.
Ted's barbers are still operating with reduced capacity to comply with social distancing guidelines, and are wearing face shields by all means. You would also see them wearing disposable gloves that are disposed of after each service. If you would like your barber to wear a face mask under their face shield, please ask and they will be happy to oblige , this is not a mandatory requirement but the barbers are happy to do so to make you feel as comfortable as possible.
Should you be feeling under the weather, have a dry cough and/or loss of smell or taste. Please refrain from attending your appointment at Ted's Grooming Room, Ted's Customer service team would be able to reschedule your visit within the next 14 days at least.
Finally, Ted would like to remind all gentlemen that Ted's Grooming Room remains a cashless business until further notice. You will only be able to pay via credit/debit card or contactless payments.
Thank you very much for your support and we hope to see you very soon!