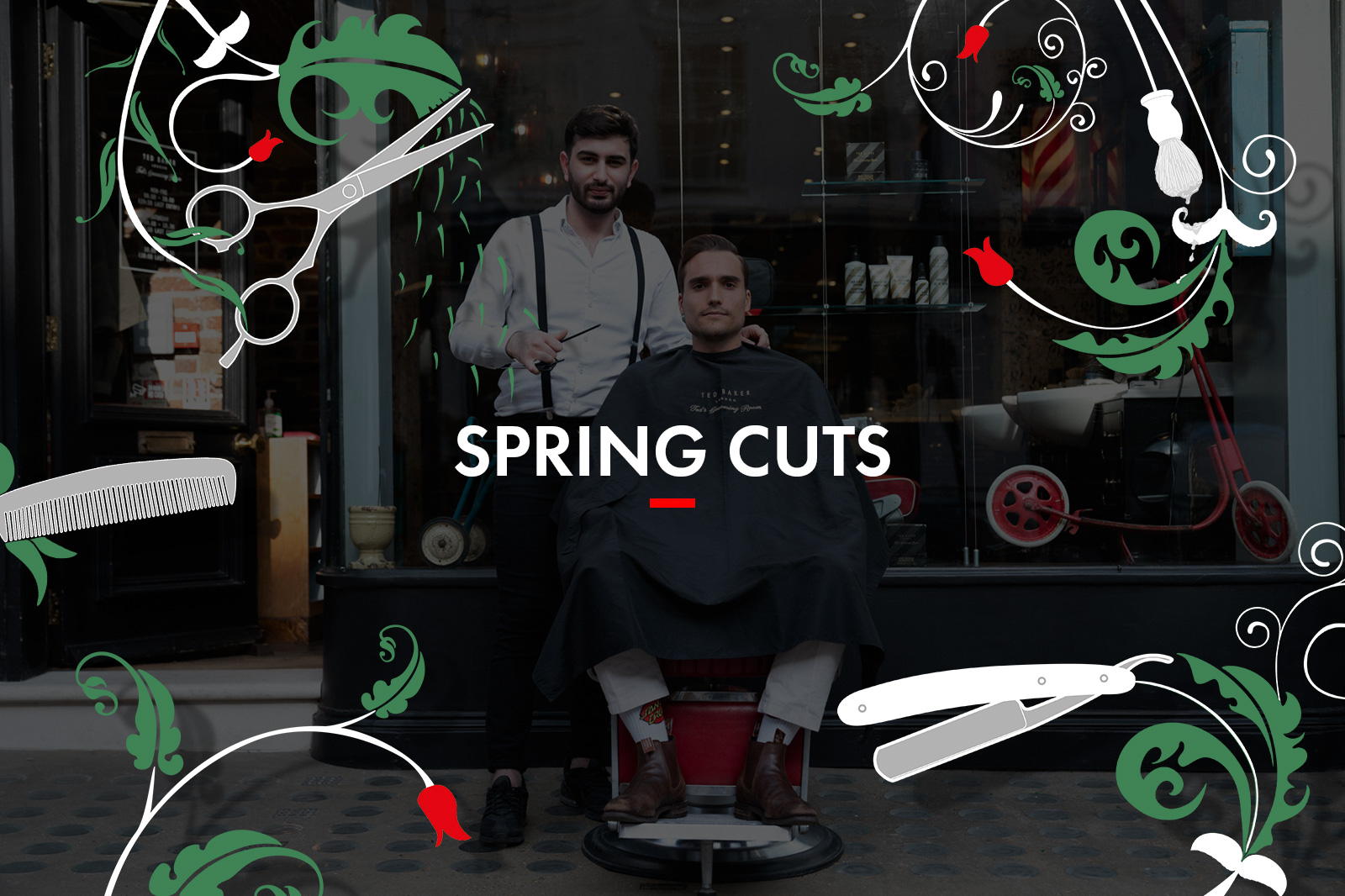 There's nothing more British than talking about the weather, except maybe complaining about it. We've already started April with four seasons in one day, which left the blossom feeling a little embarrassed for peaking too soon. But, we're now back on track for a flurry of April showers throughout the rest of the month, which isn't enough to stop us from making the most out of the returning beer gardens, especially as we need to train for a more than likely wet, winter World Cup, later in the year.
Looking at the hair calendar, it's time to shed the winter locks as spring has landed at Ted's Grooming Room! This time of year really is a symphony of life, and your hair seems to grow as fast as the plants do! So, it's important not to let those hairs grow out of control by keeping them regularly trimmed back. We've all bought enough house plants during lockdown to know that leaving them to their own devices doesn't end well.
That's why this month, we are offering a special treat to anyone who will visits us for spring cuts, from 6th April 2022 to the end of the month*. Whether it is a hair or beard service you will receive, brow threading or our latest 'face the hot wax' our barbers will be cutting back the wild hairs that try to make a break from your carefully crafted style.
Terms and Conditions:
In order to receive your 'Spring Cuts' offer, you would need to visit Ted's Grooming Room between 6th – 30th April, 2022 for a full-price service.
Your April visit will unlock a treat to be redeemed between 1st-31st May, 2022.
Email address must be provided to receive offer email.