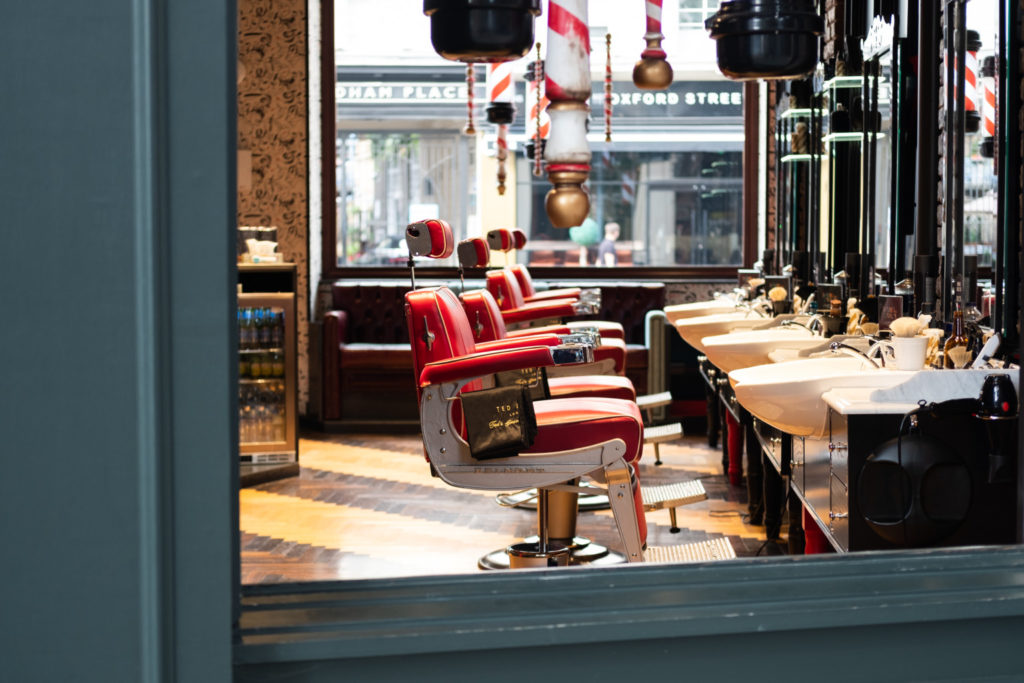 Our latest addition to our growing grooming room scene opened its doors last February 2020. Blending traditional barbering techniques with modern day craftsmanship, our Bloomsbury store is the ideal hideaway from London's hustle and bustle, and a fantastic way to switch off, relax and re-charge through an experience that is second to none.
However, last February, London entered a time of uncertainty and lockdowns, as you all well know, so a grand opening was not possible and we weren't able to shout about our magnificent new location with along with London's expert in the know editors, until now.
We had the pleasure of welcoming M. Rohan Michael, senior editor at Sloan! Magazine, who documented his most recent visit with us at Ted's Grooming Room Bloomsbury.
"My wife immediately commented on how dapper my hair looked when I met her for dinner that evening. With a thumbs up from my better half, Ted's Grooming Room has certainly earned a place in my heart as one of the best gentleman's grooming experiences in London."
To read Sloan! Magazine's full review of our Bloomsbury store, click here.