GET TRIM AND PROPER FOR 2018 AND STICK
TO TED'S 10 HAIR COMMANDMENTS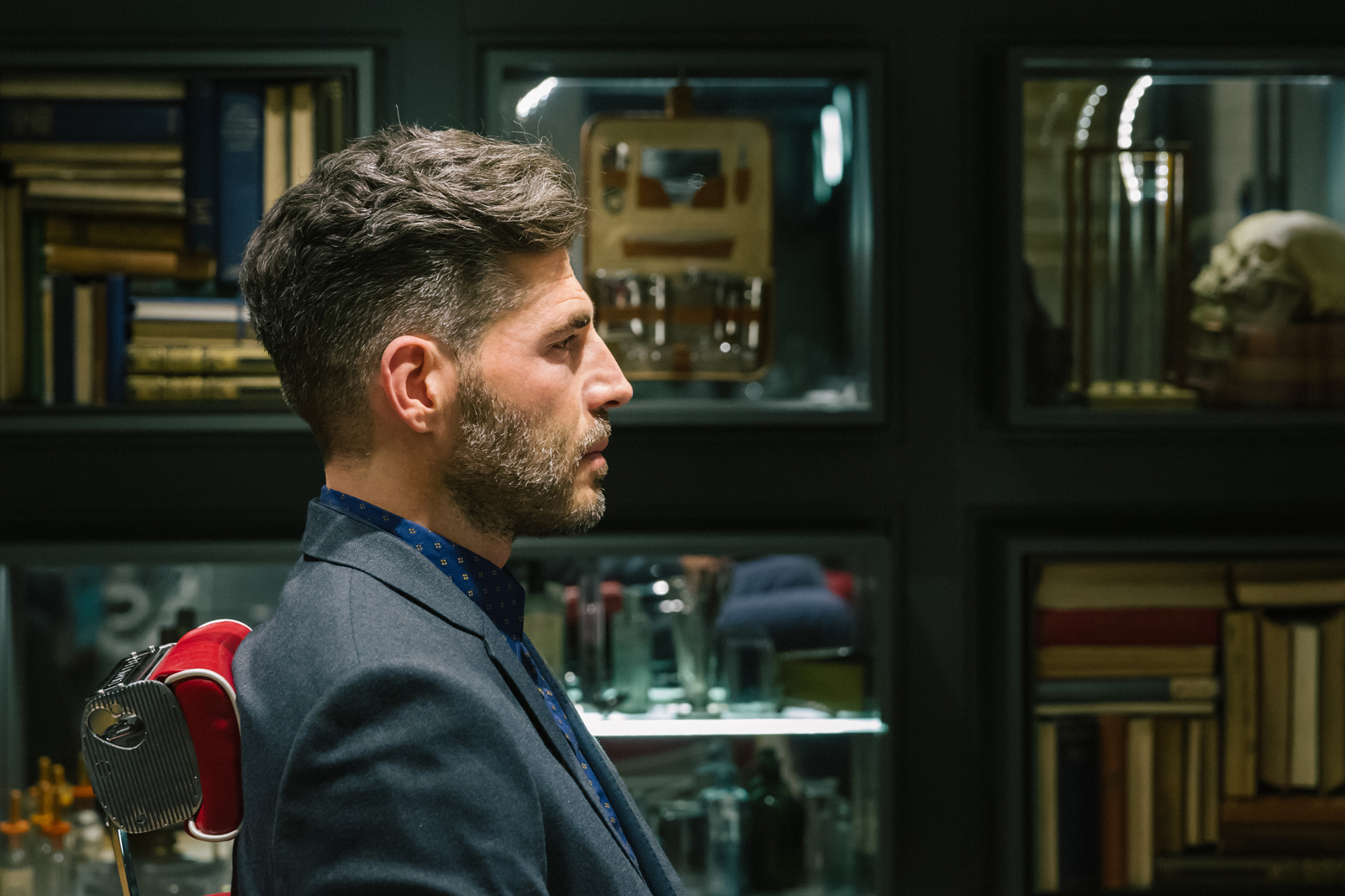 1
THOU SHALL START 2018 IN STYLE
RESET YOUR ATTITUDE AND YOUR STYLE THIS YEAR. SHAKE UP YOUR LOOK AND FEEL LIKE A NEW MAN. TED'S BARBERS ARE HERE TO OFFER ADVICE AND INVIGORATING TREATMENTS.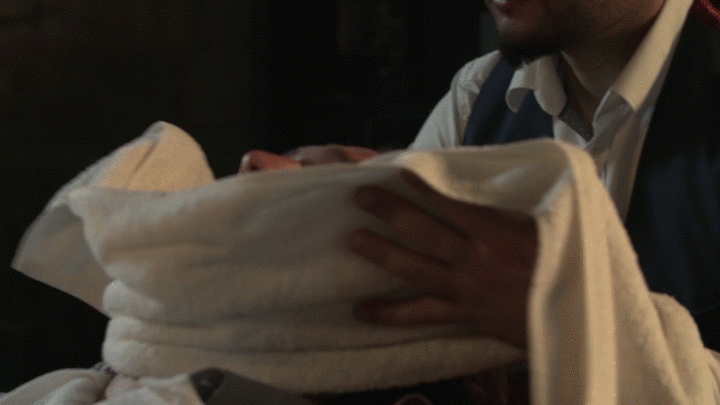 2
THOU SHALL BE ON GROOMING FORM
KEEP WELL-GROOMED BETWEEN VISITING TED'S BARBERS WITH TED'S AT HOME GROOMING RANGE.
3
THOU SHALL TREAT THY BEARD WITH LOVE
TED'S SHAVE CLUB IS HERE TO MAKE REGULAR BEARD AND CLEAN SHAVEN MAINTENANCE EASY. 50% OFF SHAVES EVERY MORNING.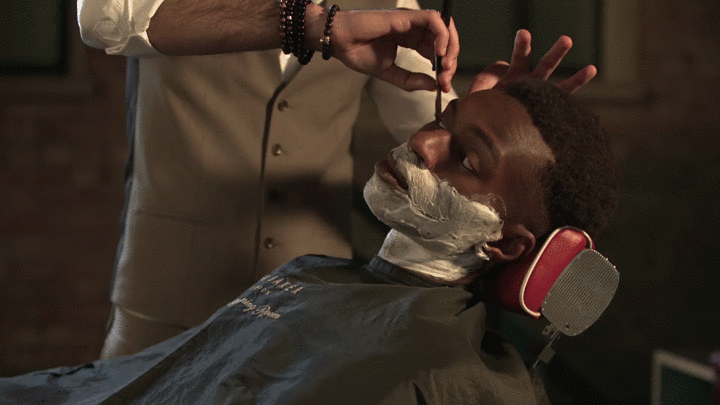 4
THOU SHALL BOOK REGULAR TRIMS
STAY ON TOP OF YOUR BARNET AND DON'T LET IT GET THE BETTER OF YOU. WALK IN OR BOOK IN FOR YOUR REGULAR SERVICES AT TED'S.
5
THOU SHALL ALWAYS BE A GENTLEMAN
TED'S CHAPS ARE ONES TO LOOK UP TO. STAY CONFIDENT, DAPPER, WELL HUMOURED AND ALWAYS HAVE MANNERS.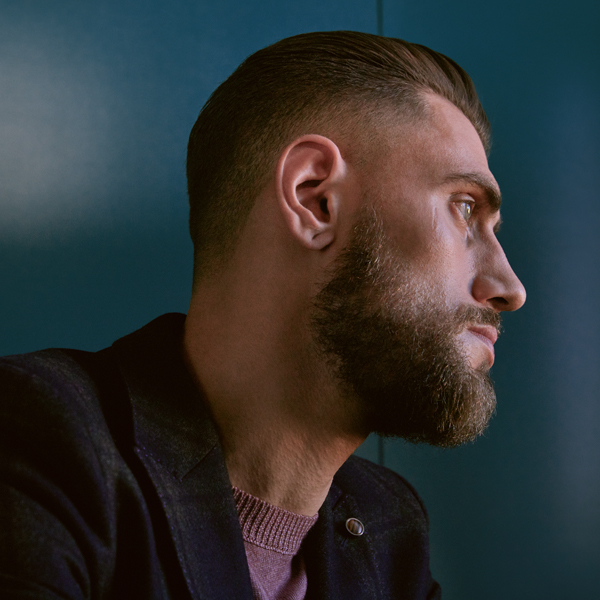 6
THOU SHALL KNOW ONE'S FACE SHAPE
A BEAR SHOULD FLATTER YOUR FACE, NOT HIDE IT. ASK TED'S BARBERS FOR THE PERFECT HAIRSTYLE AND BEARD SHAPE TO SUIT YOUR FACE. EVERYONE IS DIFFERENT AND SO SHOULD BE YOUR HAIRCUT.
7
THOU SHALL GET A LITTLE DIRTY
WASHING YOUR HAIR & BEARD EVERY DAY WILL CAUSE HAIR AND SKIN TO BECOME DRY & ABRASIVE. WASH HAIR EVERY 2-3 DAYS AND WHEN IT'S TIME TO GET FRESH N CLEAN, MAKE SURE YOU KEEP 'EM NOURISHED! TED'S SHAMPOO AND BEARD OIL HAS THE PERFECT BALANCE OF SOFTENING AND NOURISHING FOR SHINE AND VITALITY.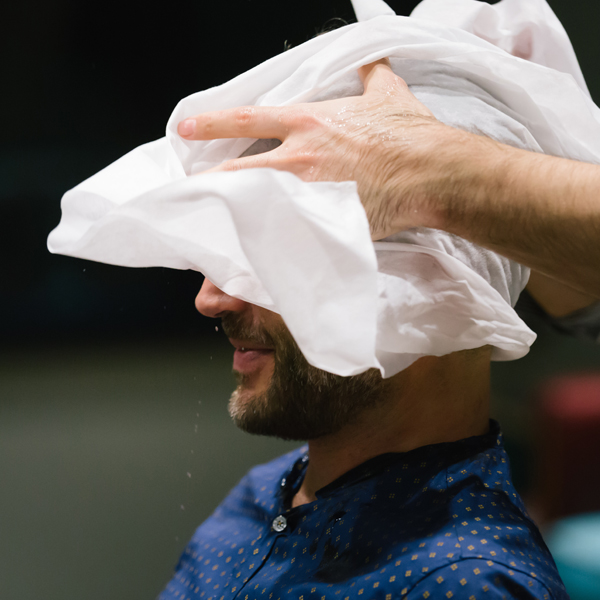 8
THOU SHALL USE LESS, GAIN MORE
DON'T MAKE THE MISTAKE OF USING TOO MUCH PRODUCT. WITH GOOD QUALITY PRODUCT, A LITTLE SHOULD GO A LONG WAY MEANING YOU GET A BETTER, MORE NATURAL LOOKING RESULT THAT STAYS IN PLACE ALL DAY, AND YOUR PRODUCT LASTS LONGER TOO.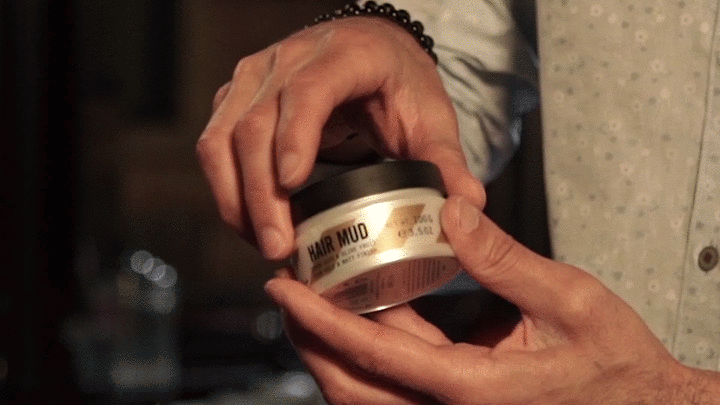 9
THOU SHALL LEARN ABOUT SKIN CARE
BETTER SKIN MEANS BETTER COMPLEXION AND HAIR GROWTH. WHETHER YOU'RE GROWING YOUR BEARD OR CLEAN SHAVEN, MAKE SURE YOU'RE LOOKING YOUR BEST. EXFOLIATING AND MOISTURISING IS KEY. TED'S LIGHTWEIGHT MOISTURISER SUITS ALL SKIN TYPES AND FIGHTS AGAINST POLLUTION. REGULAR EXFOLIATION WITH TED'S FACE WASH FIGHTS DIRT AND BLOCKED PORES.
10
THOU SHALL LOVE THY BARBER
FOUND A GOOD BARBER? STICK WITH HIM. EACH BARBER WILL KNOW THAT THEY GIVE A BETTER HAIRCUT ONCE THEY GET KNOW THEIR CLIENT AND THEIR BARNET. PERSEVERANCE AND REGULAR TRIMS MAKE FOR ULTIMATE GROOMING.