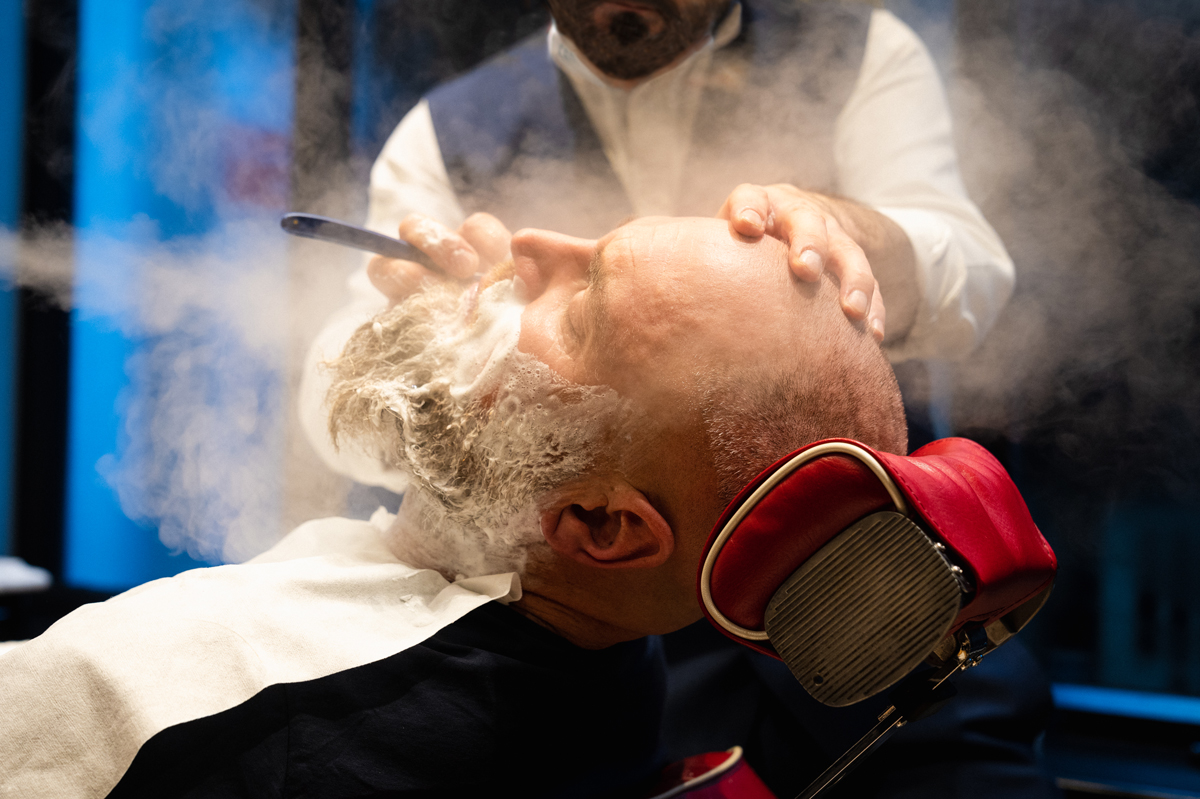 With our already popular VIP treatments in Mayfair, we are excited to inform you
that we are now also taking bookings at our new 'VIP Lounge' downstairs at Mortimer Street!
Our master barbers will be offering you a full VIP experience like no other, reserved for those seeking the epitome of Turkish barbering. Whether it is the Cut Above or Ted's Ultimate VIP you would like to indulge in, our expert master barbers will meet the expectations of anyone seeking the ultimate premium experience. With treatments including hot wax, steam treatments, and a variety of facial services.
The new VIP lounge is also the perfect location to provide you with additional luxury space, with x3 VIP chairs available for appointments, you will be able to enjoy your full VIP experience simultaneously alongside friends & family. Ideal for those special occasions such as prepping for the big day with your groomsmen, whilst enjoying some complimentary beverages.
Not only will you be able to indulge in the expert steam-shaves offered with VIP treatments, but you'll have the bonus of trying out our new 'Nailed On' treatment
as an extra add on, which is located within the VIP Lounge for the next level of male grooming.
A top tip from us, is that if you are planning on booking in preparation for a wedding, it's worth noting that your hands tend to get a lot more attention once the wedding ring has been placed on, best to have your hands looking tip-top too for those close up wedding shots.
We take pride in our exclusive and innovative services and are excited to be able to offer you more top-notch experiences across London.