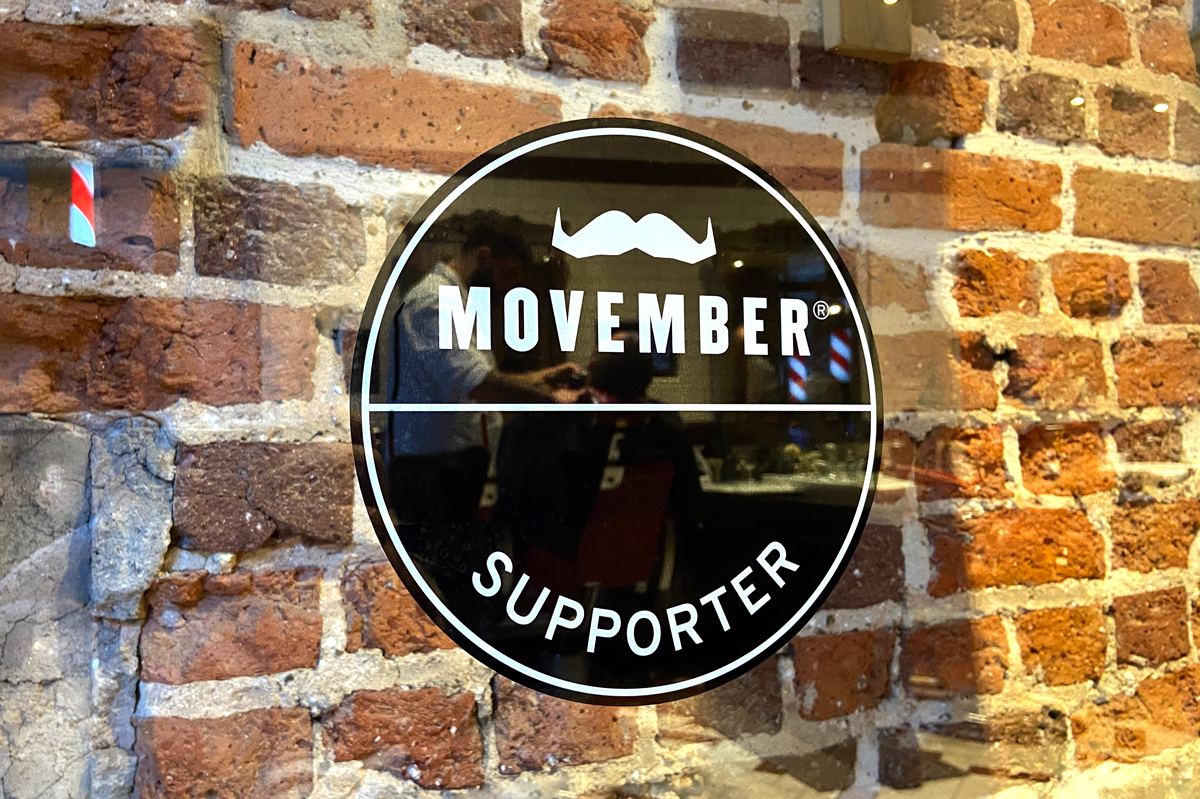 It's that time of the year again where the power of the moustache can start difficult conversations on topics that aren't talked about enough. Now more than ever, especially after the months of uncertainty, men are facing a health crisis that needs to be tackled face on. Get ready to grow a Mo and save a bro.
Movember is the leading charity changing the face of men's health by focusing on cause areas from testicular and prostate cancer prevention, to mental health and suicide prevention. Raising awareness about those help men living happier, healthier and longer lives.
The Mo' and Above – 20% off!
If you're growing a Mo this November, it's always worth maintaining the hair (or shaved head) above too! This is why here at Ted's Grooming Room, we have specially crafted 'The Mo and Above' as proud supporters of Movember.
This service will run between 9-11am* every morning whereby you can enjoy an exclusive 20% off a combination of a haircut and shave/beard/moustache design this Movember!
This service will replace 'The Full Ted Service' for the first 2 trading hours of the morning*.
Will you grow a Mo'?
Believe it or not, moustaches do make a difference, and we salute you if you have chosen to grow a Mo' this November. Ted's Grooming Room barbers are primped and prepped to give your growing Mo' some maintenance along the way, and ensure it is the perfect conversation starter to raise awareness.
If you are still struggling to choose your preferred moustache style, here's a perfectly crafted moustache guide to help you make a decision:
Spark a conversation!
We know that sometimes, starting a conversation can be difficult, and Ted's Grooming Room barbers are always ready to lend an ear to anyone who sits on the barber chair. Movember also has great tools, one of them being the Movember Conversations, for those of you who are in need to navigate an important discussion with a loved one.
How does Movember help men live happier lives?
Your donations towards Movember help fund critical projects in relation to men's health. This would include medical researches in prostate and testicular cancer to name a few, and the development of digital resources that are being made available to men in order to help them spot the signs of potential irregularities within their body.
Similarly, tools to assist someone who is struggling within our social circle are also being shared regularly. About half a million men every year are lost yearly to suicide, and these numbers have grown since the pandemic therefore those tools are crucial in helping men live happier and healthier lives.
Terms and Conditions:
20% 'Mo and above' off offer is valid between 1st -30th November, 2021
Tower 42 store: Monday – Saturday 9-11am
St Paul's store: Monday – Friday 9-11am and Saturday 10am-12pm
Canary Wharf stores: Monday – Friday 9-11am, and Saturdays - Sundays between 10am and 12pm
Offer is valid between 9-11am Monday – Saturday and 10-12pm on Sundays in all other stores.
'Mo and Above' 20% off offer is only valid on full-price walk-in services and is not to be used in conjunction with any other promotion.