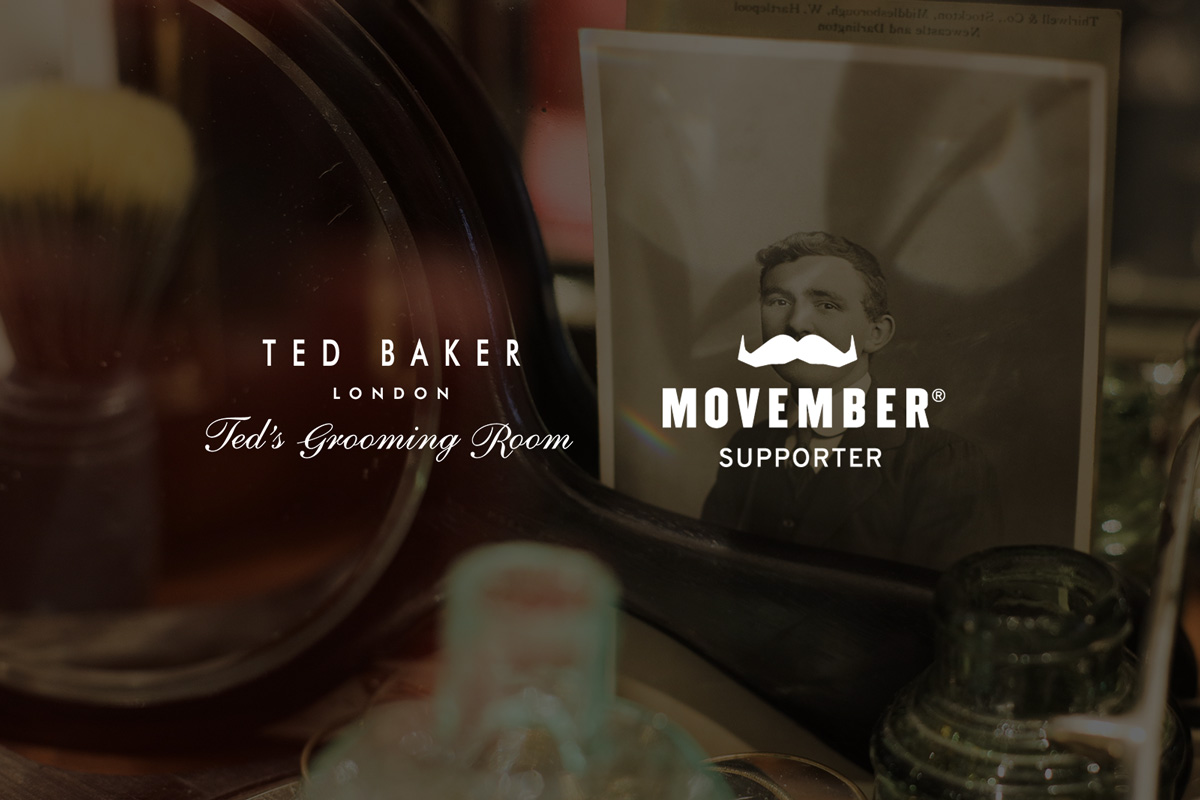 Ready, Steady, Mo!
This year, Ted's Grooming Room is, once again, proudly supporting Movember, and helping change the face of men's health, one step at a time.
2020 has been no ordinary year and Ted feels like now more than ever, we need to unite, and take action to stop men dying prematurely. Taking action can be done through various ways, whether it is by raising funds, growing a Mo', or by opening up and carry conversations with a friend, a relative, or your favourite barber.
25% off the Tommy N' Turkish treatment
To start-off in due form, join us on Sunday, 1st of November, for Ted's exclusive shave-off event, and receive an exclusive 25% off the Tommy N' Turkish treatment, within all Ted's Grooming Room stores* 'MEN ARE FACING A HEALTH CRISIS THAT ISN'T BEING TALKED ABOUT. THEY'RE DYING TOO YOUNG. MUCH BEFORE THEIR TIME.
A problem this size calls for big minds, and big solutions. But there's a smaller, hairier solution to the men's health crisis. A solution you can Grow yourself. A solution that's sitting right under your nose. Grow a Mo this Movember to raise funds and awareness for men's health. Stop men dying too young.' – Movember.com
Growing tips:
Please click here to find out how to grow in Movember.
Together, let's help men live longer and happier lives.
*Terms and conditions apply.
Valid on Sunday 1st of November, 2020.
Offer is to be redeemed on the Tommy N' Turkish treatment (walk-in basis) only
The 25% shave-off promotion is not to be used in conjunction with any other offer and is only valid on full price services.
Tower 42 and Cheapside locations are unfortunately closed on Sundays.