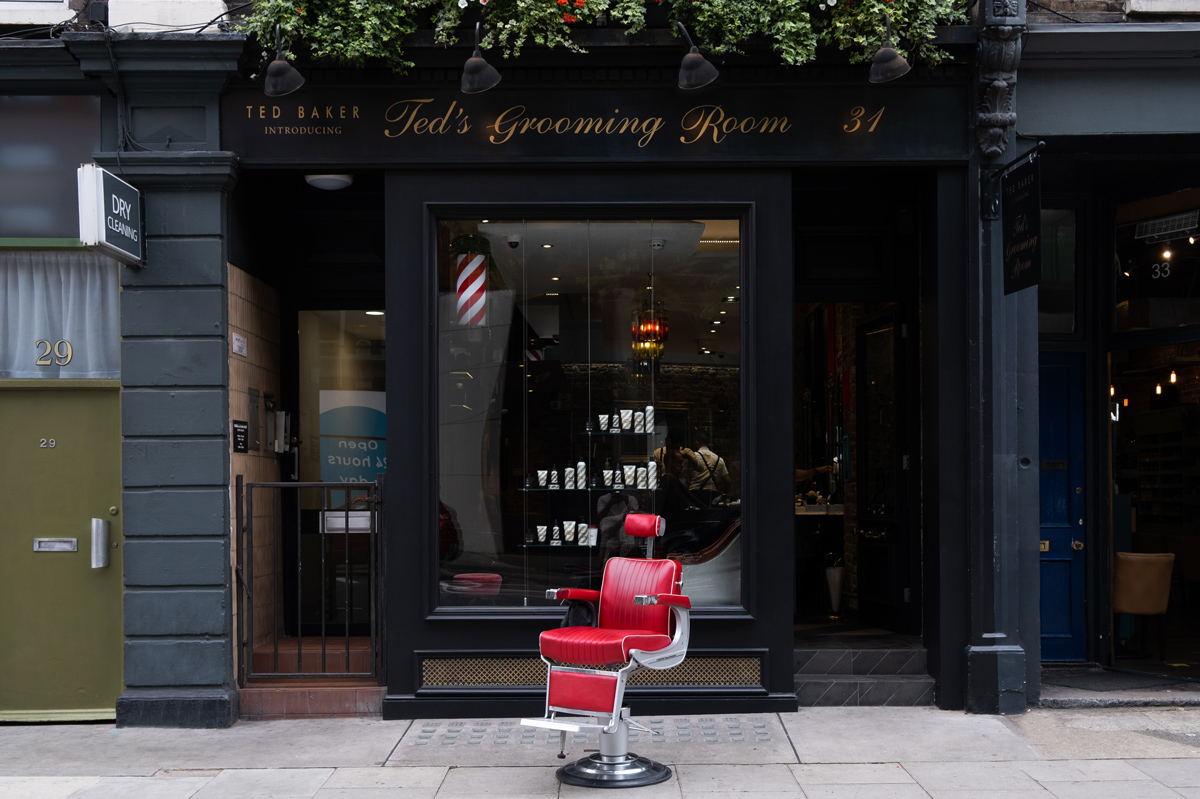 Last July 2020 marked the 10th Anniversary of Ted's Grooming Room Holborn store! But of course, as with most events last year, all celebrations were cancelled, but it's never too late!
In the heart of Holborn, amongst the sharp click of lawyers' heels and the heavy snaps of barristers' briefcases, stands our Theobalds Road Grooming Room. Located a stone's throw from the Honourable Society of Gray's Inn, a traditional barbering service in a contemporary setting is the perfect antidote for sharp minds and tired heads. This location was the site of Ted's first attempts to raise the bar on grooming – and he's guilty as charged.
10 years later (plus 1) and the Ted's Grooming Room continues to provide Holborn and its surrounding area with a place to relax and experience traditional barbering with a beer in hand. Now firmly a part of the local community, it's always a joy to welcome new and loyal clients through the door.
As the store hit ten years old in 2020, Ted's Grooming Room would like to cordially invite you to join us in marking a milestone in the history of Turkish traditional barbering in London, with an exceptional yet belated 20% off any walk-in treatment, until July 31st, 2021!
Spread the word, bring a plus 1 and let's celebrate 10 years of slick haircuts, clean shaves and beard shape-ups like no other. Ted's Grooming Room barbers in Holborn are ready to welcome you all, and will ensure that the 10th year anniversary will make you look 10 years younger!
Terms and Conditions
This offer is valid from 13.07.21 – 31.07.21 at Ted's Grooming Room – Holborn only.
To redeem the offer, please quote Holb10n . This offer cannot be used in conjunction with any other promotion and is only valid on full-price walk-in services.
For full details, please visit our Terms and Conditions page.