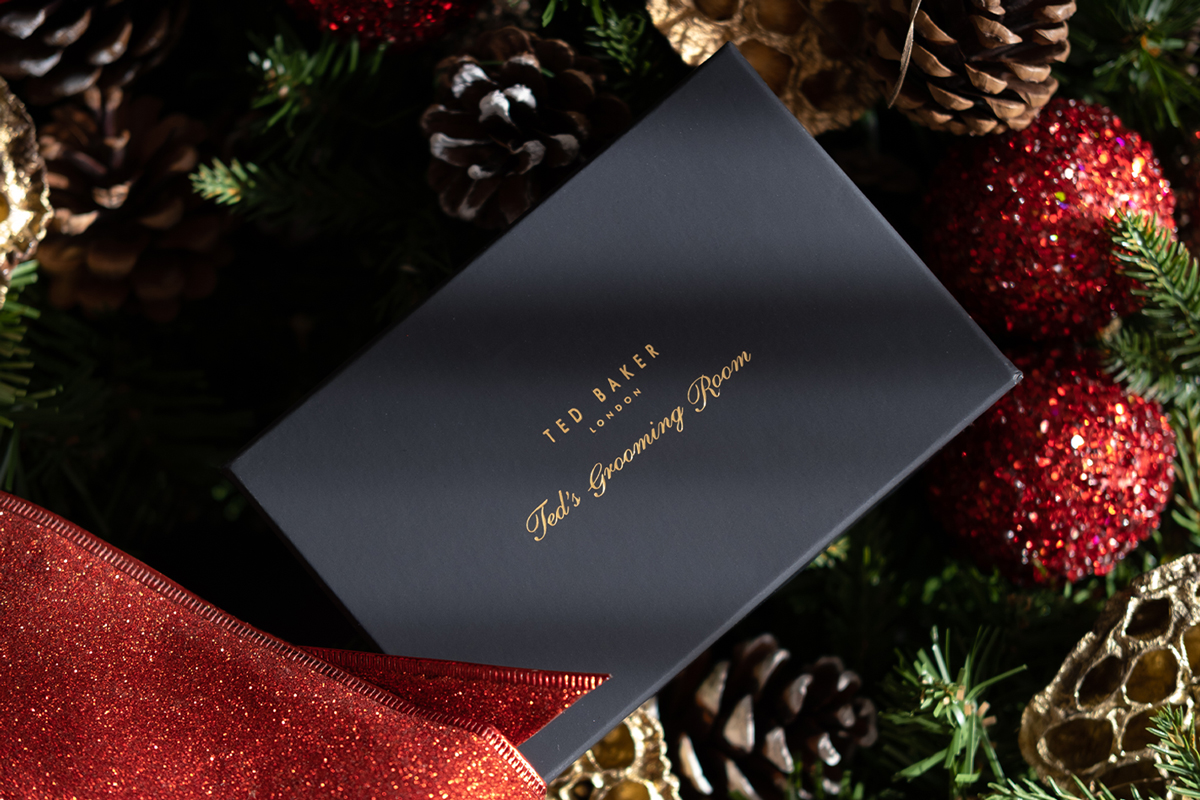 With the joy of Christmas and the New Year just around the corner, the question of 'The perfect gift to get?' is never far behind. So, to help you out with some ideas, we have compiled a festive gift guide for the ideal celebrations ahead so here we go!
THE GIFT OF AN EXPERIENCE
With over a year of not being able to enjoy the finer things in life, why not then choose to gift an experience this year? Our gift cards cover a variety of services, that range from a haircut experience to the most exquisite of the full services. So, for the person who has everything, an experience at Ted's Grooming Room is the well-trimmed path to head down.
1- An appointment with Ted's expert barbers
for the busy gentleman
Our regular range of appointments at Ted's Grooming Room are the ideal gift to offer a gentleman who may not have much time for themselves and are in need of a bit of pampering. On top of ensuring getting they are prepped like no other, all treatments includes a full session of traditional barbering which includes ear-flaming, brow trimming, hot towel service, a complimentary beverage, with arms and shoulders massage on top.
For a haircut only experience, you may choose the Cut a Long Story Short treatment, which includes any type of shorter haircut. Whether it is a skin fade, a French crop or a pompadour, our barbers will have your best person covered!
(Price £42.00)
If your favourite person is more of a bearded person, or a clean shave aficionado, Ted's barbers are experts in traditional barbering, and can ensure the smoothest shave London's ever seen. The Tommy N' Turkish service comprises either an impeccable clean shave, or a beard design as required.
(Price £33.00)
The combination of both, called The Full Ted Service, which provides an hour-long experience for those who would like all of their hair follicles trimmed and proper.
(Price £64.00)
2- A VIP experience in Ted's Mayfair lounge
For those who are seeking the epitome of traditional barbering, and can dedicate up to a full hour and a half of pampering, our Mayfair VIP lounge is the most ideal hideaway from the gentleman's everyday routine.
Treatments range from a haircut or beard service to an all-round experience including facial steam, face scrub, brow threading or hot wax, for an indulging and princely experience. From the Cut-Smith (Price £49.00) to Ted's Ultimate VIP service (Price £106.00), all with a top-shelf spirit to enjoy whilst being looked after, The VIP lounge is an exclusive treatment room, with one of our expert VIP barbers solely working in that particular location, who will provide the most premium service to each one of your follicles. Hair, Beard, Eyebrows, Ears, Nose… there is not a single hair that will be left untamed.
3- Travel sets for the gentleman on the go!
Although our Ted's Grooming Room range has sold out due to incredible demand, some of our stores still stock our grooming travel sets, for well-groomed adventures!
You can find our Tommy 'N' Turkish travel set, including a travel-size Shave Gel, Moisturiser and Face Wash in a premium style washbag, which easily fits in cabin luggage and meets the travel regulations. The Full Ted Regime Set, which would include 3 full size hair and beard products, and a travel size shave gel, packaged in a large faux leather washbag represents, in a nutshell, the grooming essentials a man needs!
All of our Christmas gift cards can be found either online, or in-store. Please note, however, that all our stores are cashless.