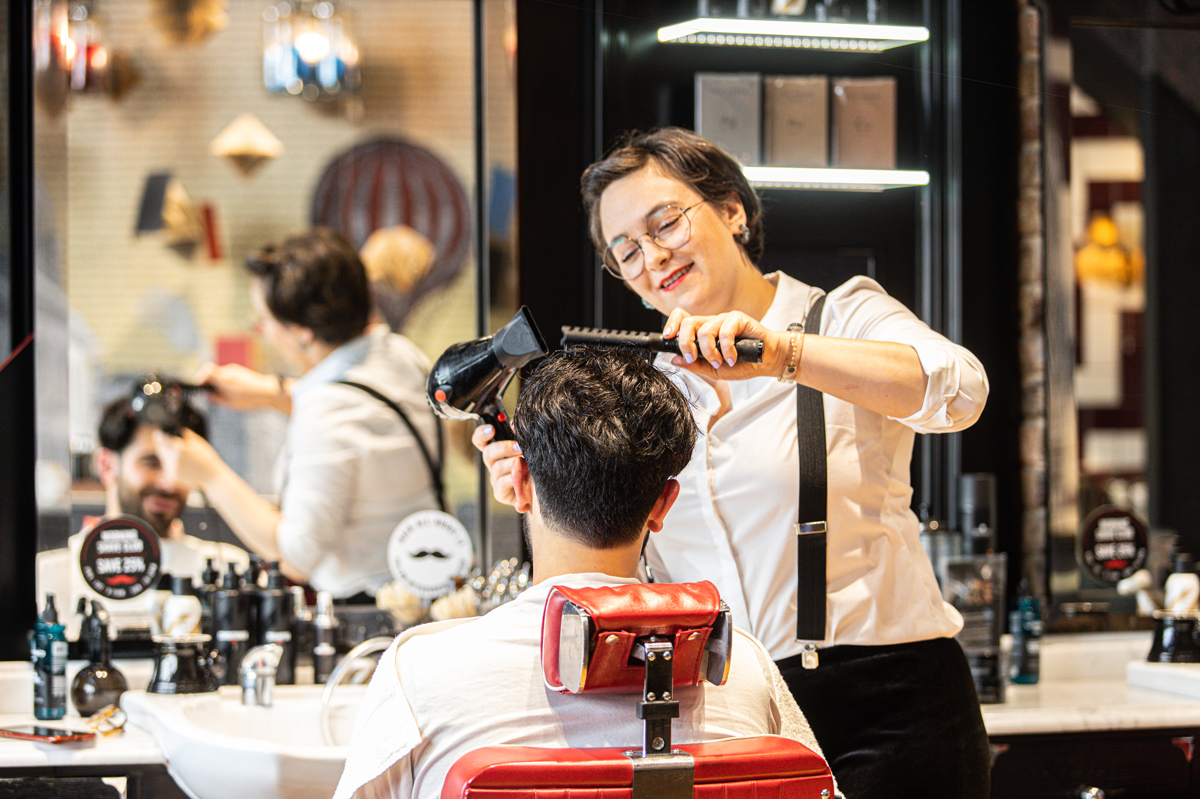 Are you ready to elevate your grooming experience? Look no further than Ted's Grooming Room! We are thrilled to announce an exclusive offer for our valued customers at our Bloomsbury, New Oxford Street branch. From July 4th until July 31st, you can enjoy the convenience of booking appointments at the price of walk-ins. Don't miss out on this limited-time opportunity to experience the authentic grooming services. Read on to discover how you can take advantage of this fantastic offer.
Introducing Ted's Grooming Room:
At Ted's Grooming Room, we pride ourselves on providing unique grooming services in an environment that exudes sophistication and style. With our master barbers and a range of tailored services, we guarantee a grooming experience that will leave you feeling confident and refreshed. Whether you're looking for a classic haircut, a precise beard trim, or a traditional wet shave, our dedicated team is here to ensure you look and feel your best.
The Bloomsbury New Oxford Street Experience:
Nestled in the heart of Bloomsbury, our New Oxford Street branch is for those seeking epitome of grooming services. As soon as you step into our Bloomsbury location, you'll be greeted by a friendly team and an inviting atmosphere that radiates elegance. Immerse yourself in the ambiance as you sit back and relax, knowing you're about to receive personalised grooming services tailored to your preferences. Our Bloomsbury store is conveniently located few steps away from the famous Umbrella Store on New Oxford Street. It's one of the famous landmarks since 1835, so you can't miss it. Just keep your eye peeled and you will find us right there.
Book Now and Save:
Thanks to our exclusive offer, you can enjoy the convenience of booking appointments at the price of walk-ins at our Bloomsbury, New Oxford Street branch. By reserving your appointment in advance, you will secure your desired time slot. You can now schedule your booking at the following times:
Monday – Saturday 9am to 4pm
Sunday 10am to 4pm
How to Redeem the Offer:
To take advantage of this limited-time offer, simply visit our website at www.tedsgroomingroom.com and navigate to the Bloomsbury, New Oxford Street branch page. Select your desired service, choose a convenient date and time, and enter the offer code 'BOOKBLOOMS' during the booking process. That's it! By using this exclusive offer code, you'll automatically be eligible for the discounted appointment price. Remember, this offer is only valid from July 4th to July 31st, so act fast to secure your spot.
Elevate Your Grooming Routine:
At Ted's Grooming Room, we understand the importance of a well-groomed appearance and the confidence it brings. Our team of skilled barbers is dedicated to delivering exceptional service, using top-quality grooming products and techniques to ensure your satisfaction. Whether you're a gentleman who appreciates a timeless look or someone looking to experiment with the latest trends, our barbers will work closely with you to achieve the style you desire.
Term and Conditions:
The offer; 'BookBlooms' is valid for all appointment bookings at Ted's Grooming Room - Bloomsbury store only. The offer is valid from 04.07.2023 - 31.07.2023. The offer cannot be used in conjunction with any other promotion. For full details, please visit www.tedsgroomingroom.com/terms-and-conditions.